Films, games, magazines, etc.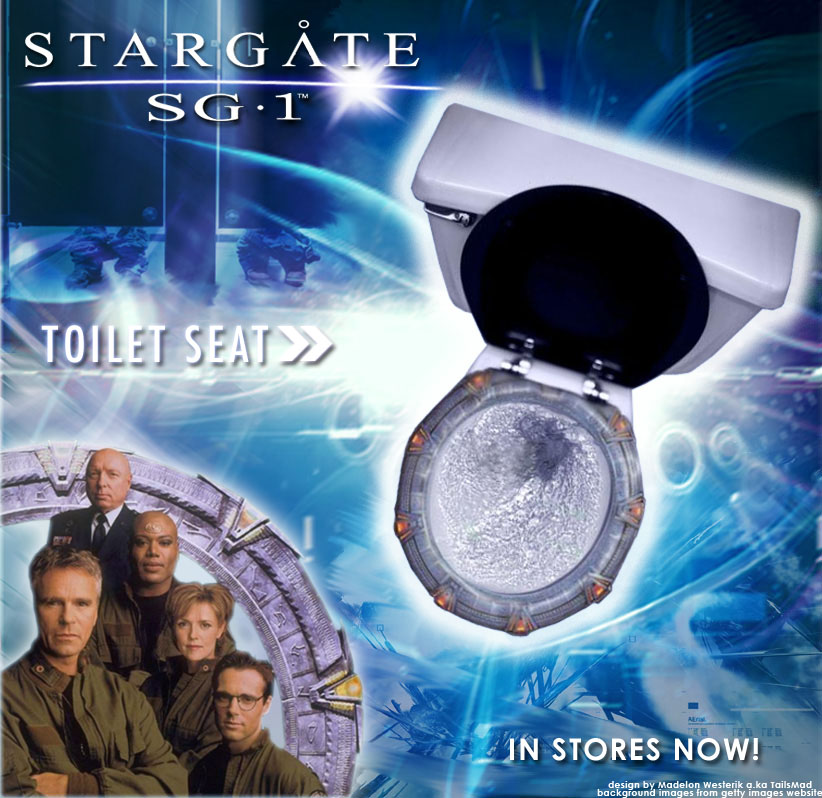 Jeff Langley
Captain
SG Shadow Hunters
We are the best and don't ever forget it!
General George S. Patton Jr.
Is this the infamous $2000 toilet seat we keep hearing about? We need to get one of these for Andromeda's office don't we? I'll put it in my supplies requisition for the Iliad.

Chief Bugga
Elaine Ackerson
Captain
CO, USS Iliad
SGC
SG-Operations: The Home Base of Stargate Fandom
Do not annoy the mama alligator before crossing the intergalatic swamp! She takes prisoners when annoyed!
---
Return to Other SG Related Discussion
Who is online
Users browsing this forum: No registered users and 1 guest