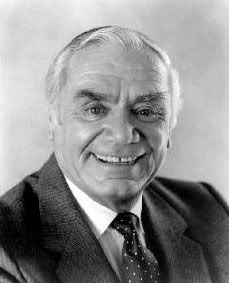 With so many Articles on this Oscar winning Actor (1955) I thought it would be better to say a few words instead. Most of us know him from Mccales Navy (the sitcom and the movie) and our children might know his voice as Mermaid man on Sponge Bob.
Great Science fiction films like "The Black Hole" and one of my Personal favorites "Escape from New York"
lets not forget "Airwolf" and ...wow!!! Just to many to name.
Mr. Borgnine Past away Sunday Morning July 8th, 2012 at Mt Siani Hospital with his family at His side
for more Information on this Amazing man:
Bvt Maj. Joey Bruner
CO, S6 - Communications
SG Shadow Hunters - XO
SG-SOCOM
SG-Operations: The Home Base of Stargate Fandom